How to protect your devices and internet activity from cybercriminals

by Dominic Gilbert - February 06, 2020
Cyber security expert
1 in 7 people in London has had their data stolen or device hacked in the last 2 years.
Scary, right?
You can access public Wi-Fi pretty much anywhere these days from coffee shops, airports, and restaurants to public transport.
Usually, you would connect without a second thought, wouldn't you?
We tend to just look around and search for a free WiFi network with the best signal or with the name of the place we are at. We've all done it.
But how can you be sure the Wi-Fi hotspot is legitimate and not run by a hacker?
You simply can't. Especially in London.
Public WiFis are full of security holes, and hackers know exactly what they are and how to take advantage of them.
Outdated software, poor router configurations, and absence of (strong) passwords; leaves public hotspots vulnerable to malware.
This is why it's so easy for cybercriminals to slip viruses, ransomware, and even spyware onto your devices (all without you suspecting a thing).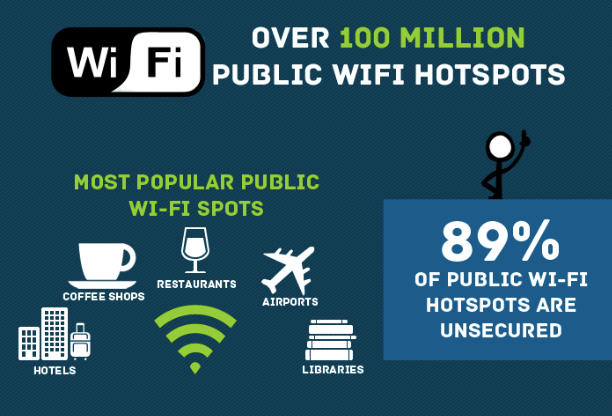 In 2019,
700 million people

were victims of

cybercrime

, and the numbers are expected to go up with

12-15%

in

2020

.

For example, in London in the last 2 years, 1.7 million people were victims of cybercrime.

That means that 1 out of 7 people in London has had their data stolen or their device hacked into. That's on average every third family.

According to the research made by the British National Cyber Security Centre, 71% of the Londoners believe they will be a victim of cybercrime in the next two years.
Just think about all the passwords, banking details, credit card numbers, or any other private details you share every time you go online.
Is it worth the risk?
Have you ever emailed a copy of your passport or driving license to a company that wanted to verify your identity? Have you ever logged in to your social media accounts whilst connected to an unsecured network? Have you ever paid an invoice or bill from your smartphone or laptop whilst you were travelling? Have you ever downloaded a bank statement to your mobile? Or maybe connect to your Paypal account, or just logged into your Amazon account to check the status of an order on public WiFi?
Every time you do this, you are risking your data being intercepted by a hacker.
Are Municipal Hotspots Safer?
Many people might be wary of WiFi at their favourite haunts in town but feel more comfortable jumping on a connection provided by their city or their cable company.
Website encryption aside, don't those big, professionally managed networks have their own security measures in place?
Some do. But municipal and corporate WiFi networks are not all created equal, and consumers should do their homework before going online.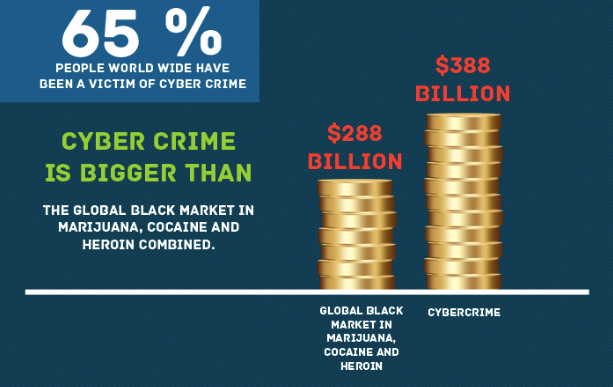 For example, New York City operates two WiFi networks: an open network that doesn't offer any protection, forcing you to rely on website encryption or protection built into your device, and a "private network" that "encrypts" all of the traffic that passes through it. Both are free to the public, and all you need to register is an email address.
The city encourages anyone using the unsecured network to stick with encrypted websites and avoid any sensitive activities such as banking or credit card transactions.
But why would they recommend that if the connection is encrypted and safe like they say?!
The answer is obvious; because it's actually not safe nor it's encrypted. And the same thing happens in all big cities around the world.
What is the solution? Is there any way to protect ourselves online?
The solution is to encrypt your entire internet data and you can do that very easily with a Virtual Private Network.
With a VPN, all the data you send and receive to and from WiFi hotspots travels through an encrypted tunnel so that no one can get their hands on your private information. That means even if a cybercriminal does somehow manage to intercept your data, they won't be able to decipher it.
And before you ask, no – your antivirus is not enough. It does not protect you against fake or hacked WiFi networks, not does it encrypt your data. Only a VPN can do that.
Your privacy is 100% protected whilst connected to a VPN.
With a VPN, you can finally have a private online life and stay secure at the same time.
Yes, really. No more ISP snooping on your data, or your employer spying on your online activities. And don't get me started at the government agencies and the level of access they have to your online data!
The only real solution to stay protected and enjoy 100% privacy is to encrypt your data and your IP address. This is exactly what a VPN can do for you.
Should I buy a VPN? How much is a VPN going to cost me?
I know a lot of people that install a free VPN or proxy they find online and think they're now protected online.
Well, let me tell you something.
They've just entered a new level of data theft.
Most of free VPN provides are in fact getting rich by selling their online behaviour data to media, advertising or data companies that are investing huge budgets in learning how to control and manipulate online masses.
Seriously, where did you think they get their money from?
A premium VPN service like VPNCity that has a zero-logging policy and military-grade encryption costs only £2-3/month. That's less than 10 cents a day! Why on earth would you use a free VPN and risk your entire private data for only £2-£3/mo
For a limited time only, they are now offering a free trial. Give it a try and watch your online privacy levels improve!
Start a 7-day Free trial account and get protected online with a premium VPN
A London cyber-security campaign powered by VPNCity.com