You focus on growing your business. We'll protect it.
Protect your business, team and customer data in the office and on-the-go
Learn more
30-day money-back guarantee
They talk about us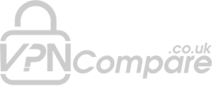 This isn't just any VPN, this is a
world-class business VPN
We get it. You've got enough to do without thinking about something else you need to purchase for your business.
Let us explain why all of our team across the world uses a Virtual Private Network (VPN) whilst online and why your business really should be using a VPN too.
Secures WiFi connection
VPNCity hides your digital location while secures the WiFi connection, keeping your business data safe by encrypting your online activity
Encrypts all your online activity
Hides your digital location
Online Protection - wherever you are
43% of data breach victims last year were small businesses
A VPN is one way to make sure you are not next. Within minutes, you'll be up-and-running with VPNCity - on all of your devices. Each time you use the internet, switch on VPNCity and you'll be protected from hackers and data breaches. It's simple to set up and stay safe.
Start Free Trial
Who is VPNCity for?
Businesses of all sizes are using VPNCity to protect their business.
No business is too big or too small. We have a package to suit your needs and the number of devices you'll need to protect. We'll hold your hand every step of the way to make sure you're up-and-running and happy.

We're perfect for online businesses that handle customer data and shares lots of sensitive files. Or for businesses where you and your team travel around a lot and use public WiFi.
Start Free Trial
Benefits for your business
The best from VPNCity to protect you and your customers
Encrypt customer data
Our military-grade encryption will secure your business and customer data against cyber criminals.
Secure Connection
Secure your WiFi connection when in the office or on-the-go. Transfer data and documents safely.
Dedicated IP Addresses
Each plan comes with 1 free dedicated IP address for your business VPN, and more are able to be purchased, so you can secure internal files and sensitive data to internal members of staff.
No-Log Policy
Your data is not our business. That's why we don't keep any logs or activity from your business. We're a strict zero-log VPN provider.
Product Testing
We know how important it is to develop or test a product before your customers can access it. Lockdown your testing environment behind your business VPN.
Stay Private
Access and browse the internet anonymously. Hide from big brother and keep what you do private.
Even more reasons to choose VPNCity
Get total control of your VPN service and count on us to help you 24/7
Dedicated Account Manager
Business Plans comes with a dedicated account manager to support you and your team 24/7, so you can have total peace of mind.
Admin panel
As manager you'll be able to add and remove users from your VPN system, control what devices are connected and how many devices each user can have, and much more.
Multiple Protocols
VPNCity comes with several protocols to supply all your business needs: OpenVPN, SoftEther, IKEv2-IPSEC, L2TP-IPSEC and ShadowSocks.
How do you get started?
1. Set up a business account with VPNCity
Pick the plan that works for you and your business.
2. Launch the app
Launch the app and designate your team VPN accounts.
3. Click to connect
In the office and when on the move, click connect to ensure you're protected online.
We realise this might be new to you, so if you get stuck during setup, speak to us on our 24/7 live chat below. Thousands of VPNCity customers use our VPN daily and we want to help you join them.
How VPNCity for Business works
Users have a pool of devices to connect to. The manager of the account has control over users and advanced settings.
Sign up below to start your
7 day free

business trial
Our clients
love us
11-02-2019
Great VPN for teams!
We are currently on a 10-device plan with VPNCity and it works a treat for us. As an account manager, I find it easy to navigate the dashboard and manage my team. We've also set up our own IP and never had any issues with it.
25-10-2019
It's definitely the best in the market
We've tried a few different business VPNs but decided to stick with VPNCity. It's definitely the best in the market for it's value and pretty straight forward to set up.
16-01-2020
We first got VPNCity to protect...
We first got VPNCity to protect our files and data as we were had been hacked. We've had no issues since we purchased VPNCity. It works fast and overall feels good to know you're safe and secure when browsing online. Highly recommend.
05-02-2020
I own a small business and we had...
I own a small business and we had a hard time finding a good (not overpriced) VPN but then a friend of mine recommended VPNCity and it's really worked out well for us. Hope this helps someone who is having trouble deciding.
30-01-2020
Customer service has been very helpful...
Customer service has been very helpful with the set up process and patiently explained everything step by step. Thank you for all your help Alejandro. My team now uses VPNCity every day.