Unlock BBC in 3-simple-steps
Need assistance? Our support team is available on live chat to help you 24/7
1. Sign up to VPNCity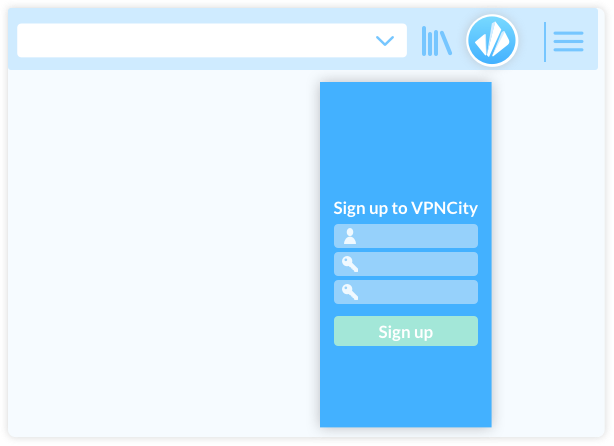 Subscribe here to VPNCity
2. Connect to UK location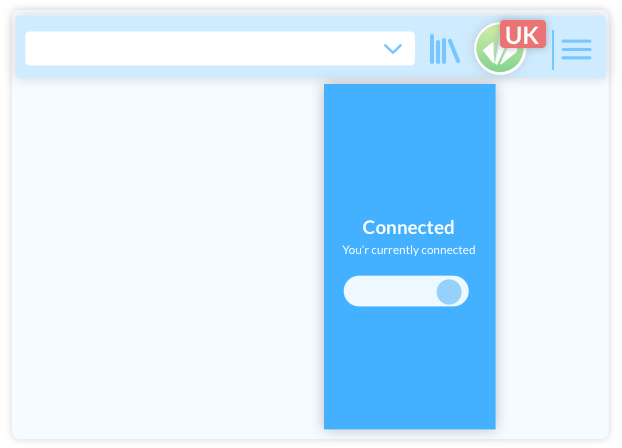 Open VPNCity app on your browser or device and connect to a UK location
3. Navigate to iPlayer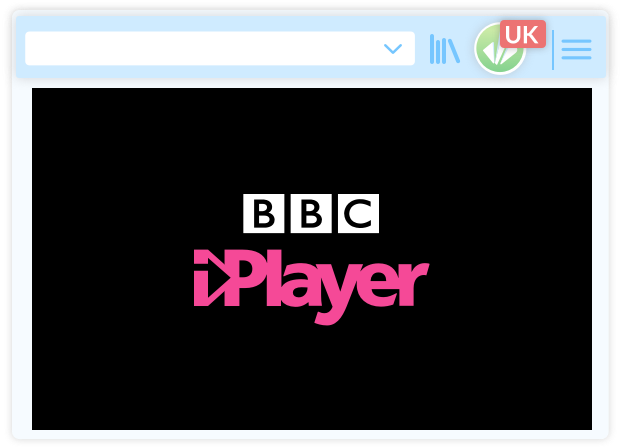 Go to iPlayer and access their amazing content
For us you're royalty
Access online BBC content spread across 11 channels
What is BBC iPlayer
BBC iPlayer is a free streaming service that offers live and catch up TV from all of BBC's channels. This includes BBC One, BBC Two, BBC Three, BBC Four, cBBC, BBC News, and Radio 1. BBC iPlayer is exclusively available to UK residents.

If you want to enjoy amazing and free content, including TV series like "Doctor Who" and "Line of Duty", watch worldwide news, keep up with international sports events and much more, you must subscribe to VPNCity. Subscribe, connect to an UK server and enjoy!
Frequently Asked Questions
No, you'll need to register on their website. Also BBC Channel is not accessible from outside the UK. Fortunately, you can still access the channel from abroad with VPNCity. VPNCity can help you access BBC iPlayer from anywhere in the world.
Accessing BBC iPlayer doesn't cost anything. Even though it's free, it's available only for people within the UK. This means that, for unblocking BBC iPlayer, you must use a VPN and connect to one of its UK servers.
BBC iPlayer is only available for people in the UK. However, with the help of a dedicated VPN IP, you'll get around BBC iPlayer blocking and you will be able to access the service from the US.
Unlock the private and free internet
Even more reasons to choose VPNCity
Unlimited Streaming
We don't restrict upload or download speeds, so you won't experience any buffering issues whilst you're watching your favourite TV show on Netflix.
Multi-App-Friendly
Whether you use a Windows PC, iOS tablet, Android phone or all of them, we got you covered. VPNCity is available for all platforms.
Protect 8 Devices
Streaming, gaming and surfing the web? You can connect multiple devices at the same time. Either you have a big family, friends visiting or a small business we cover it all.
Unlock worldwide content
Bypass censorship and unlock geo-located content. Watch your favorites series, access social networks, and much more.
No-Log Policy
What you do online is your business. We don't keep any of your online activity. No browser data, no credit cards information, no IP address. None, nada, niente.
Mobile Security
Whether you're on public Wi-Fi or mobile internet, VPNCity hides your IP and encrypts all your data to keep you anonymous and protected on your mobile.
We have a plan for your needs
2 Years
$
2.99
/mo
save 57%
Up to 8 devices.
$167.76

$71.76 billed every 2 Years
1 Month
$
6.99
/mo
No discount
Up to 6 devices.
$6.99 billed every 1 Month
6 Months
$
4.99
/mo
save 29%
Up to 8 devices.
$41.94

$29.94 billed every 6 Months
1 Year
$
3.99
/mo
save 43%
Up to 8 devices.
$83.88

$47.88 billed every 1 Year
30-day money-back guarantee
2019-03-22
I had discovered this VPN after reading…
I had discovered this VPN after reading Techradar's article and really surprised me....
2019-03-21
I have subscribed to one month plan and…
I have subscribed to one month plan and it's working good so far on my iPad and on my...
2019-03-21
After reading TechRadar's review about…
After reading TechRadar's review about VPNCity I wanted to give it a try. I tested Ch...
2019-03-21
Outstanding
Outstanding. Does what it says on the tin!
2019-03-20
Descent
Not heard of vpncity before but after reading a positive review on techradar.com abou...
2019-03-20
Mom's friendly VPN
My mom (that's not a tech person at all) heard from my aunt about this VPN service th...
2019-03-15
Great Apps and easy to connect
Great Apps and easy to connect. Best of all no download or upload limits.
See our reviews on