Go beyond the basics
Protect your most valuable asset: your privacy.
Slide to connect
It's super easy to connect to VPN City, just slide the button to the right and you're connected! Go stealth and be a ninja online in seconds.
Super fast speed
Ever experienced buffer issues, slow download and upload speeds? Well, you won't get that with VPNCity. Enjoy the fastest and securest speeds with VPNCity.
Keep your conversations secret
VPNCity protect you from hackers attempts to eavesdropping your conversations while you are using Skype, Lync, Voip, or any other internet telephoning service.
Kill switch enabled
Although it's highly unlikely, should you ever lose connection, our Kill Switch will cut your connection to the internet altogether. Keeping you 100% secure and private.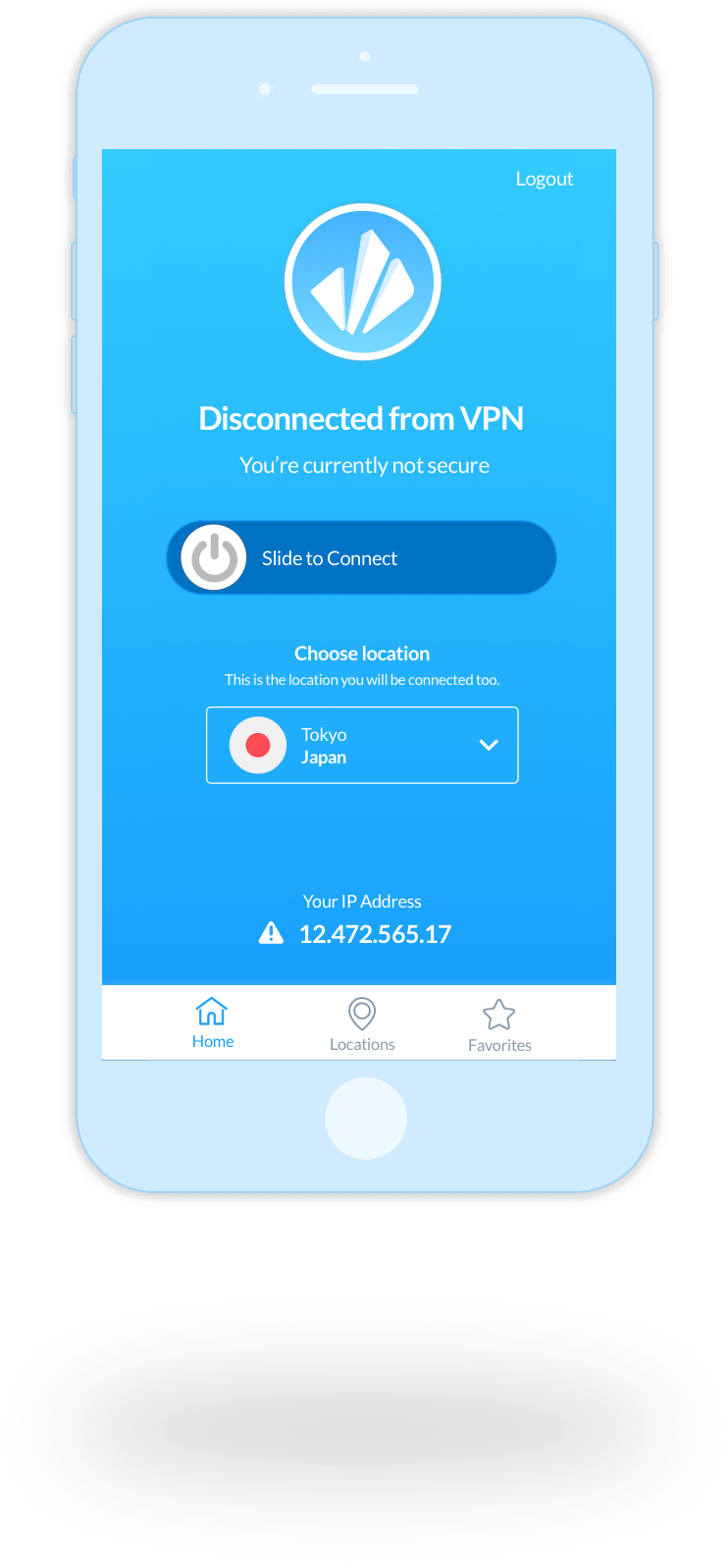 Connect to VPNCity in 3-Simple-Steps
Need assistance? Our support team is available on live chat to help you 24/7
1. Register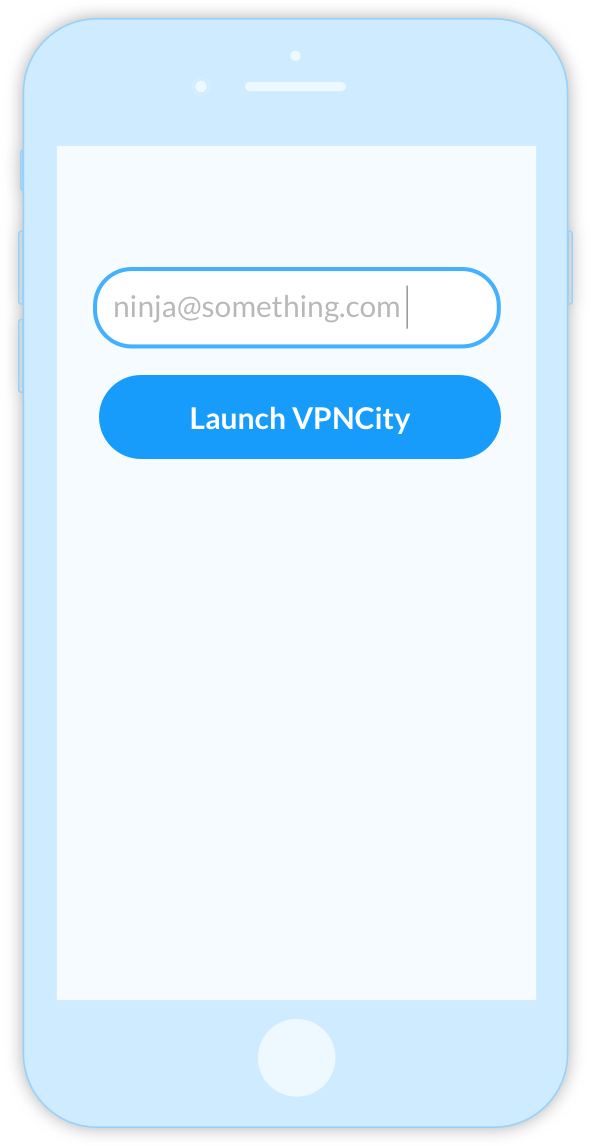 Click here to register on VPNCity
2. Download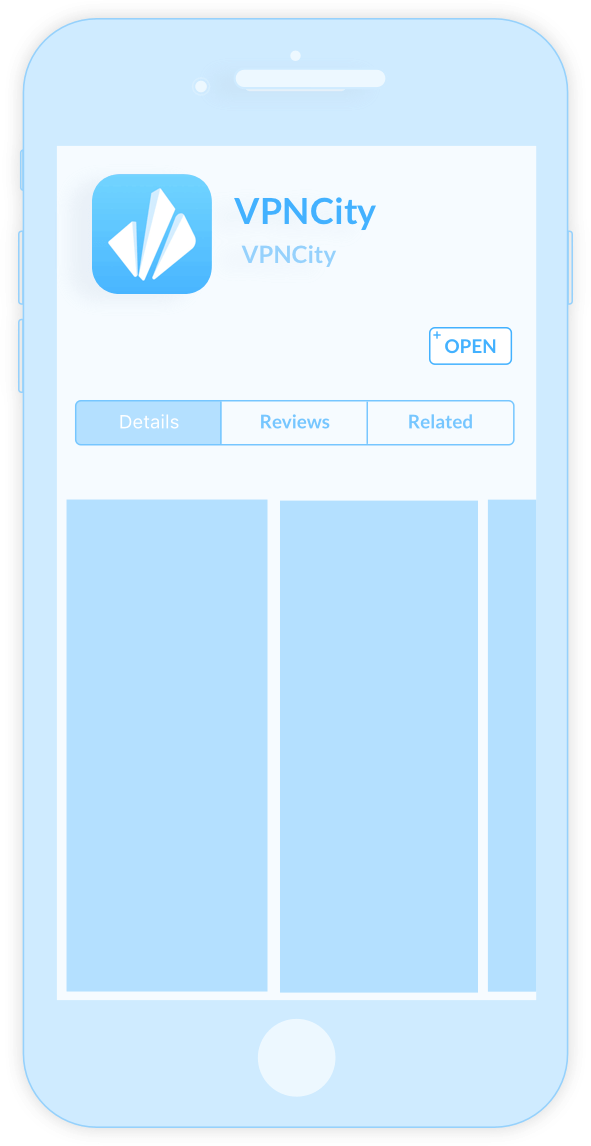 Download here VPNCity iOS App
3. Install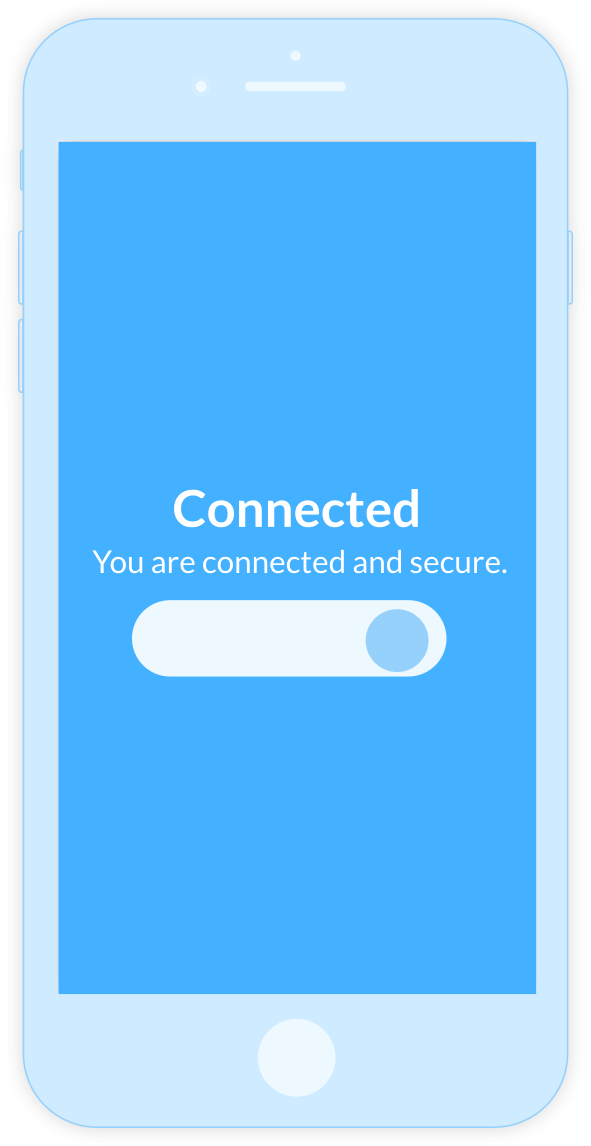 Need help? Check our How-To Guides
The best VPN for iOS
Super-Fast Streaming
You won't be experiencing any anti-climax buffering while you're watching that final match or your favourite series with VPN City. That's a guarantee!
Global Server Access
Securely bypass location-based IP blocking, traverse firewalls and quickly access content anywhere in the world regardless of your location.
No-log Policy
What happens in VPNCity DOESN'T stay in VPNCity... We NEVER keep any information or even a trace about your online life.
Be Hack-proof in Public
No longer worry about being hacked on a public Wi-Fi. As soon as you connect to a public Wi-Fi, VPNCity automatically connects your device to a secure and encrypted VPN channel.
Ads Blocker
If you aren't a fan of internet advertising appearing on your social network pages or on any website that you visit, VPNCity is for you! Our built-in ads blocker prevents ads from following you online and keeps your browsing activity safe at the same time.
12 Devices Simultaneously
Whether you have a big family or a small business you can secure up to eight internet-enabled devices using only one VPN account.
Protecting you from all online threats
Public Wi-Fi in coffee shops, airports and hotels hide many risks
Good thing VPNCity has your back!
Packet sniffers
Keep a hackers nose out of your business. Hackers can use "sniffers" to capture unencrypted data like your email, password and credit card details. VPNCity fully encrypts all your data though - problem solved!
Cookie Thefts
Put a lid on that cookie jar with VPNCity. Cookies can contain important information about your login, password, credit card, and general data that a hacker can use to steal your identity and spend your money.
Evil Twin
Nope, that's not a name of a bad movie. An "Evil Twin" hotspot is a fake Wi-Fi that imitates a legitimate one. Hackers can steal personal data, look at download files and redirect victims to malware or phishing websites.
Man-in-the-middle
You definitely won't like this threesome. A man-in-the-middle attack is held by a hacker that interferes with the victims conversations, transactions or exchange of any other data, while they use some insecure Wi-Fi network.
Protocols
SoftEther
A protocol that supports all major desktop and mobile operating systems including Linux, Windows, Mac OS, Android, iOS, FreeBSD and Solaris. Delivering high-speed connection, with low memory and CPU usage, without reducing the security level.
OpenVPN
It's one of the most secure Virtual Private Network (VPN) encryption protocol, that creates secure connections site-to-site or remotely. With several security layers of protection such as pre-shared keys and peer authentication.
IKEv2-IPSEC
The combination of these protocols allows you to reconnect very quickly when the internet connection is interrupted. It also ensures that each individual IP packet is not only authenticated but encrypted too.
L2TP-IPSEC
A combination of two different protocols that provide a highly secure and reliable connection. This is recommended for people who require greater security due to do the professional nature of their internet use.
Ready for unlimited entertainment?
Select a Plan
1 Month
$9.95
USD per month
Up to 6 devices.
$9.95 billed every 1 Month
1 Year
$4.16
USD per month
Up to 9 devices.
$119.40

$49.92 billed every 1 Year
2 Year
$1.66
USD per month
Up to 12 devices.
$238.80

$39.84 billed every 2 Year
Select a Payment Method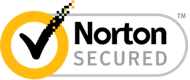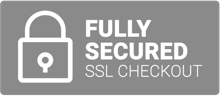 Place your Order
Secure checkout. 30-day money-back guarantee.
By submitting this form you agree to our Terms of Service.
30-day money-back guarantee
They talk about us