What is a VPN?
A VPN is a virtual private network that allows you to browse the internet securely and anonymously from anywhere in the world.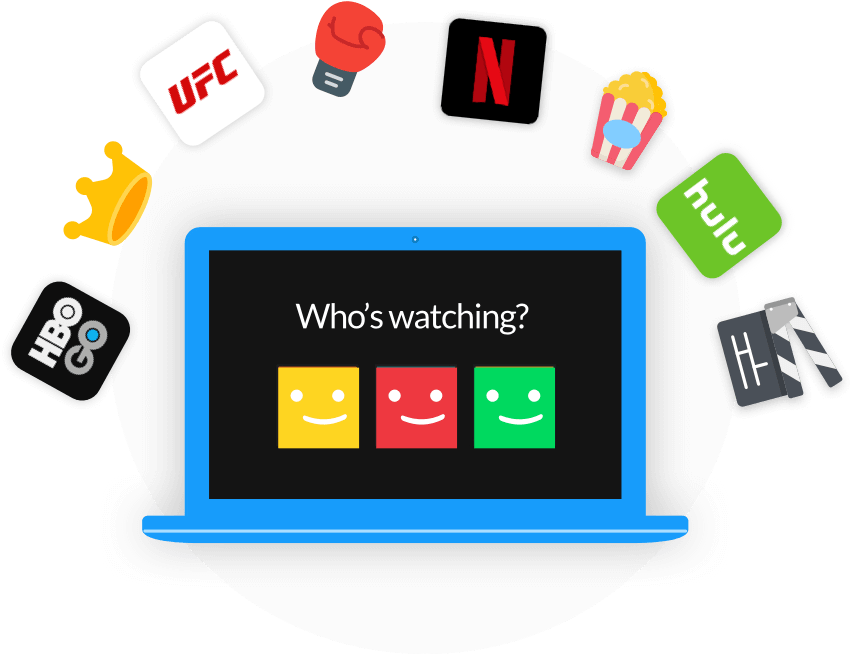 Unlock worldwide entertainment
Connecting to VPNCity will provide you global entertainment across countless streaming services. Did you know that there's more than 425,000 TV shows and movies on Netflix alone? You won't see all this content as it's geo-restricted. Unlock worldwide entertainment today and binge until your hearts content!
Enjoy private and secure internet access
VPNCity creates an encrypted tunnel between your computer or Smartphone and the internet. This means, all your online traffic flows inside that tunnel, and guess what? Absolutely no hacker, snooper, government agency can see, intercept or track your online activity. You're welcome.
Multiple connections, multiple protections
Do you have a Windows PC, iPhone, MacOS or Android device? VPNCity covers it all. With VPNCity you can secure up to 12 devices at the same time with a single account. You can even use our Firefox and Chrome browser extensions too!
Enjoy internet without limits
Access any City
Access geo-restricted content, hide your device's IP address, protect your identify by connecting to another locations thanks to VPNCity anonymous IPs.
Unlimited Streaming
We don't restrict upload or download speeds, so you won't experience any buffering issues while you're watching your favourite TV show on Netflix.
Peer-to-Peer
Download and share multiple and large files simultaneously with VPNCity. We do not restrict downloading via peer to peer software.
Go beyond the basics
Slide to connect
It's super easy to connect to VPN City, just slide the button to the right and you're connected! Go stealth and be a ninja online in seconds.
Save Money
Same experience at a better price. Airplane tickets, hotels and streaming services can cost less depending on your location. Save money while we guarantee safe transactions.
Download in private
Take advantage of torrenting apps without worrying about malwares, Wi-Fi restrictions filters and speed throttling from ISPs. We guarantee your privacy and security.
Kill switch enabled
Although it's highly unlikely, should you ever lose connection, our Kill Switch will cut your connection to the internet altogether. Keeping you 100% secure and private.
Click to Connect
Disconnected
Connected
You're currently not connected
You're connected and secure!
00:00:0
Your IP address:
86.238.139.117
95.123.45.255