Protect you and your family online with VPNCity
For as little as $1.66 per month, you can secure your online world.
Get Started
30-day money-back guarantee
Zero Log
Military grade encryption
Protect 12 devices
24/7 Support
Protect your family privacy
In 2016, a Justice Department report identified sextortion as "by far the most significantly growing threat to children."
Most children today play online games, access social media or chat with their friends on their smartphone or tablet. But as a parent, you need to know they are safe.

Hackers or predators can find and track children's devices, their locations and even initiate contact. It's terrifying.

VPNCity can help give you peace-of-mind by protecting all your family's devices by hiding your real location, the websites you visit and encrypting your internet connection.
London, be safe on public WiFi
1 in 7 people in London had their data stolen or device hacked in the last 2 years.
Free WiFi really is handy, right? It's available in your favourite coffee shop, local town centre or when you're travelling by train or plane.

Well, hackers love it too! With a few simple steps they can infiltrate an unsecured WiFi network and use it to collect your personal details and data.

Lucky for you, VPNCity has your back by protecting your connection with our military-grade encryption - keeping your passwords, Credit Card details and photos safe.
Protect your card details
Nowadays, it's pretty common to see kids using their parents credit cards to buy games and toys online. But, with that comes the danger of your data or identity being stolen, if you're not protected, especially when using public WiFi.

If a hacker was trying to access your details or financial information, if your VPN is switched on, any data they try to access will be encrypted (which means it's not readable!).

Using a VPN on your mobile, tablet or laptop will give that extra layer of security and peace-of-mind you need, to know that your private finances stay that way - private!
Unlock world-wide content
The content you can see from the United Kingdom won't always be the same as the United States Netflix. That's because each movie or box set has geo-specific license agreements.

VPNCity allows you to change your digital location, keep your connection secure and legally watch the content you want, from the country and streaming site you want.
What is a VPN?
A Virtual Private Network
When you access a website using any device that connects to the internet, your ISP (Internet Server Provider) sends a request through the internet in order to receive the content you have asked for. As this information is not completely secure, your ISP can share your information and worse, it can also be intercepted by potential hackers.
With a VPN, all the data you send and receive to and from WiFi hotspots travels through an encrypted tunnel so that no one can get their hands on your private information. That means even if a cyber-criminal does somehow manage to intercept your data, they won't be able to decipher it.
It's so simple, your grandma could do it!
How do you
get started?
1. Set up an account with VPNCity
After picking a plan that works for you and setting up an account with VPNCity, all you need to do is download the app for your PC, MacOS or Smartphone.
2. Launch the VPNCity App
Launch the VPNCity app you have downloaded on your PC, Mac or Smartphone and log in using your account username and password.
3. Click to Connect
Click the 'connect' button on the VPNCity. Check out the 'server locations' and pick a new one or pick a server for the country you are in.
We realise this might be new to you, so if you get stuck during setup, speak to us on our 24/7 live chat below. Thousands of VPNCity customers use our VPN daily and we want to help you join them.
Frequently Asked Questions
Please visit our handy guides
here
, alternatively, if you need some help setting up, chat with our real humans on our 24/7 live chat.
You can connect 12 devices. Whether you use a Windows PC, iOS tablet, Android phone or all of them, we've got you covered. VPNCity is available for all platforms.
Yes, we offer all our customers a 30 day money back guarantee. We want to make sure you love using VPNCity, so we want to give you 30 days to get it set up and see just how useful it is.
You can speak to us (real humans) on our 24/7 live chat below, or feel free to email us on
support@vpncity.com
What you do online is your business. We don't keep any of your online activity. No browser data, credit card information, no IP address. None, nada, niente.
Most free VPNs aren't secure and reliable. There have been cases where free VPN providers sell their users information for third-parties companies. We don't do that.

Our no-log policy means that we don't keep any of your online activity. No browser data, no credit card information, no IP address. Nothing, nada, niente.
If you use a free VPN either for your PC or Smartphone, then you can probably be tracked easily. VPNCity uses the top encryption protocols (SoftEther, OpenVPN, IKEv2-IPSEC, L2TP-IPSEC) that supports all major desktop and mobile operating systems including Android, iOS, Windows, Mac OS, Linux, FreeBSD and Solaris to make sure you're 100% secure all the time.
Absolutely not and that's why 1 in 4 people now use a VPN when using the internet. All our technology does is change where a website thinks you are based in the world and encrypts your data, so nobody can steal it.

It's completely above board and legal to use. This is only different for countries like China, Russia, Turkey, Iraq and UAE where the regimes in charge have different rules on internet access.
Unlock private and free internet
Even
more reasons

to choose VPNCity
No-Log Policy
What you do online is your business. We don't keep any of your online activity. No browser data, credit card information, no IP address. None, nada, niente.
Connect up to 12 devices
Watch on your TV, laptop, mobile, tablet and more, all at the same time and on the same account.
Support 24/7
Our customer service agents are available to help you 24h, every day. Get in touch with us on the live chat
Available on all platforms
Whether you use a Windows PC, iOS tablet, Android phone or all of them, we got you covered. VPNCity is available for all platforms.
Simply click to connect
Technology doesn't need to be complicated. That's why we've made our Apps super-simple. Just click to connect!
View content from around the world
Access the content you love from around the globe, wherever you are in the world.
They talk about us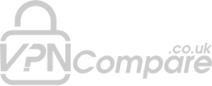 One plan for
all your devices
Select a Plan
1 Month
$9.95
USD per month
Up to 6 devices.
$9.95 billed every 1 Month
1 Year
$4.16
USD per month
Up to 9 devices.
$119.40

$49.92 billed every 1 Year
2 Year
$1.66
USD per month
Up to 12 devices.
$238.80

$39.84 billed every 2 Year
Select a Payment Method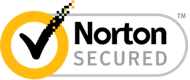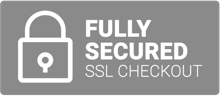 Place your Order
Secure checkout. 30-day money-back guarantee.
By submitting this form you agree to our Terms of Service.
30-day money-back guarantee