What online Ninja are you?
Click on a ninja below to discover what you can do with VPNCity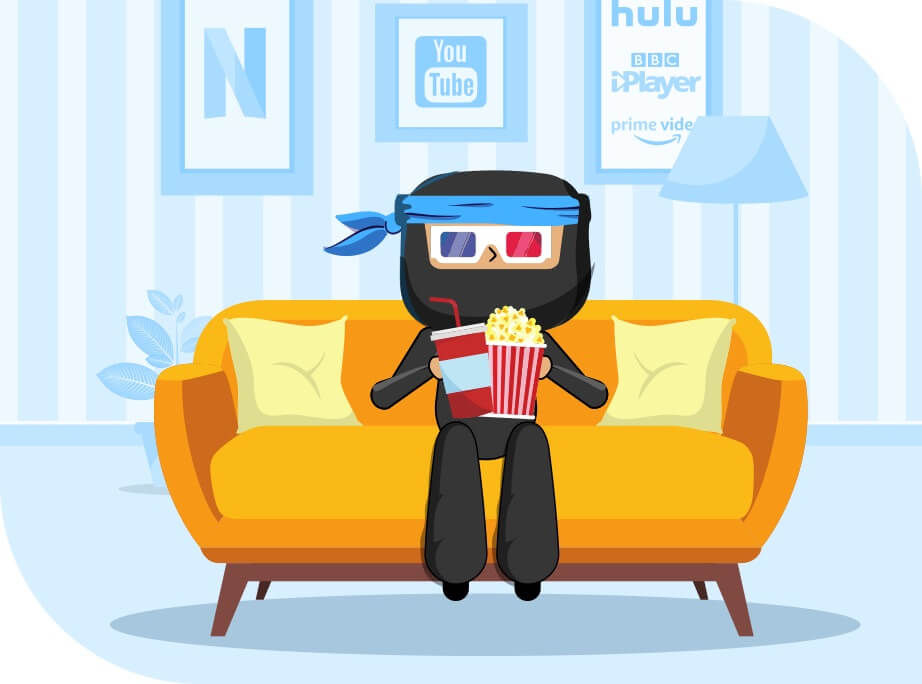 Streaming
Loves Netflix and wants to be able to watch geo-specific movies and tv shows.
Knows there is awesome and FREE content on BBC iPlayer and wants to access it from outside of the UK.
Sports are their thing too and wants to unlock geo-restricted games and live events.
Loves streaming but hates annoying ads and knows that VPNCity can block it all.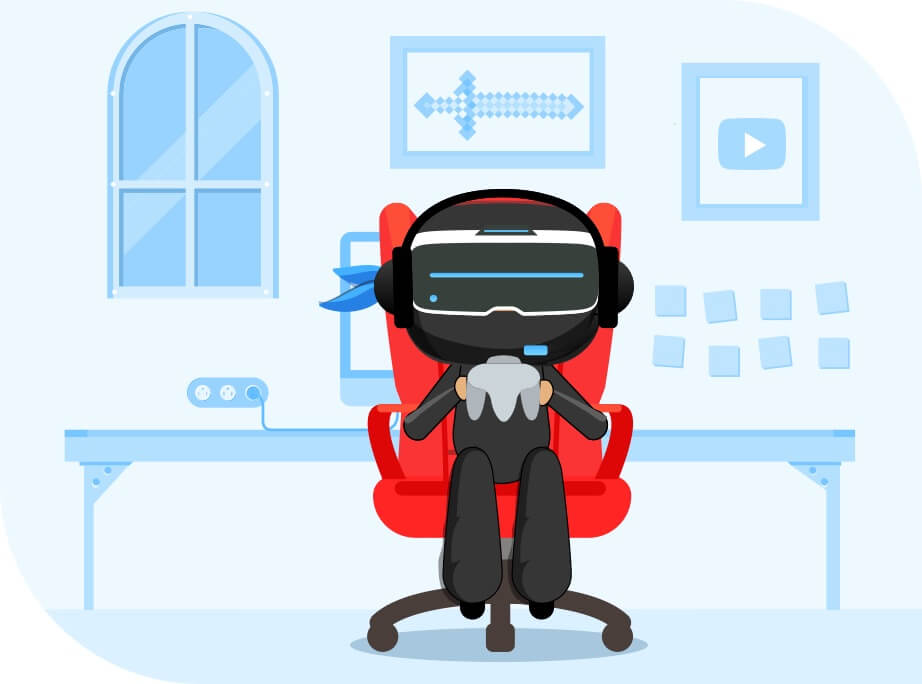 Gaming
Enjoys fast (no lag, no waiting time), secure (bye DDoS attacks) and uninterrupted gameplay.
Is a huge fan of premiers and wants to play the new titles as soon as they are released.
Likes to explore PlayStation Vue, Xbox Live and PSN exclusives globally.
Buys games from Steam and knows they're available for a better price from different locations.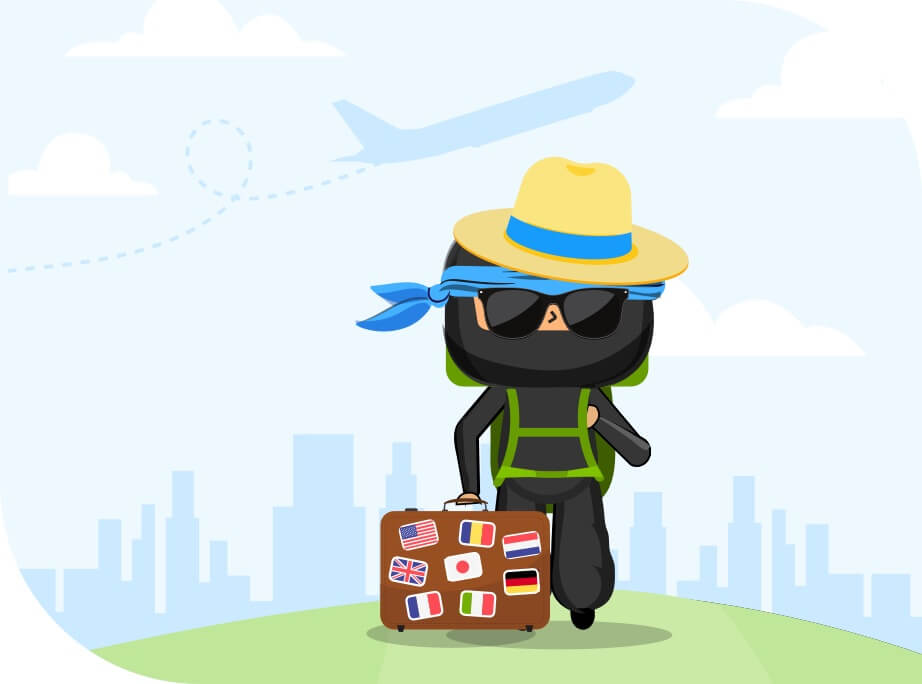 Travelling
Loves travelling and finds tickets, hotels and flights at better rates.
Uses public Wi-Fi in cafes, airports and hotels and wants to be safe online.
Wants to keep up with their favourite series even when they're in a foreign country.
Travels with a computer and smartphone and wants to keep everything safe under a single account.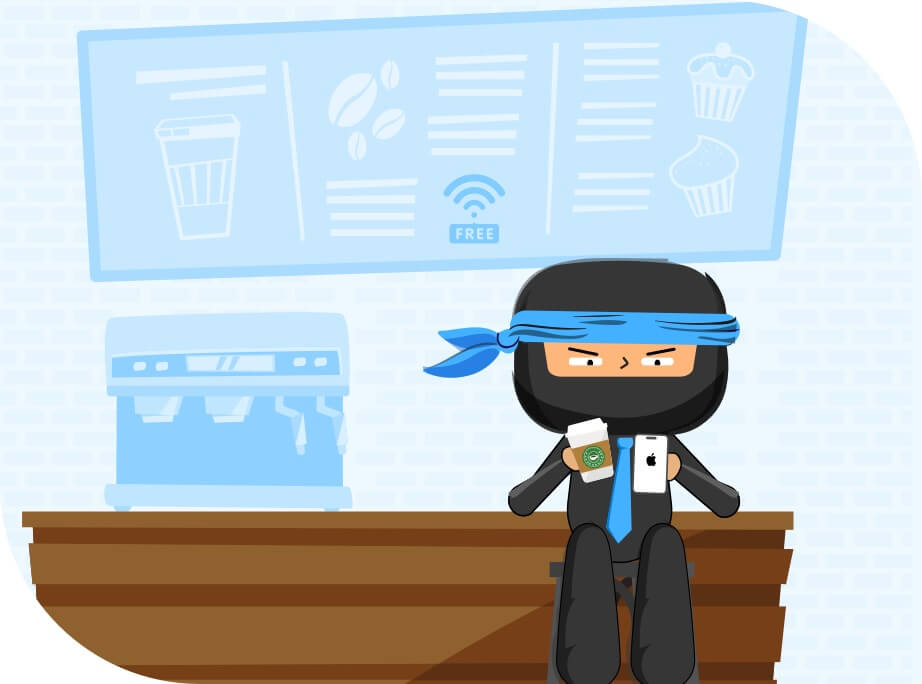 Business
Shares important and confidential files from their devices and needs a secure and encrypted internet connection.
Works from cafes, hotels, airports and wants to know their personal information is secure even whilst connected to public Wi-Fi.
Needs to access files and services from different countries and bypass geo-restrictions.
Does a lot of Skype calls and wants to make sure no hacker is eavesdropping their conversations.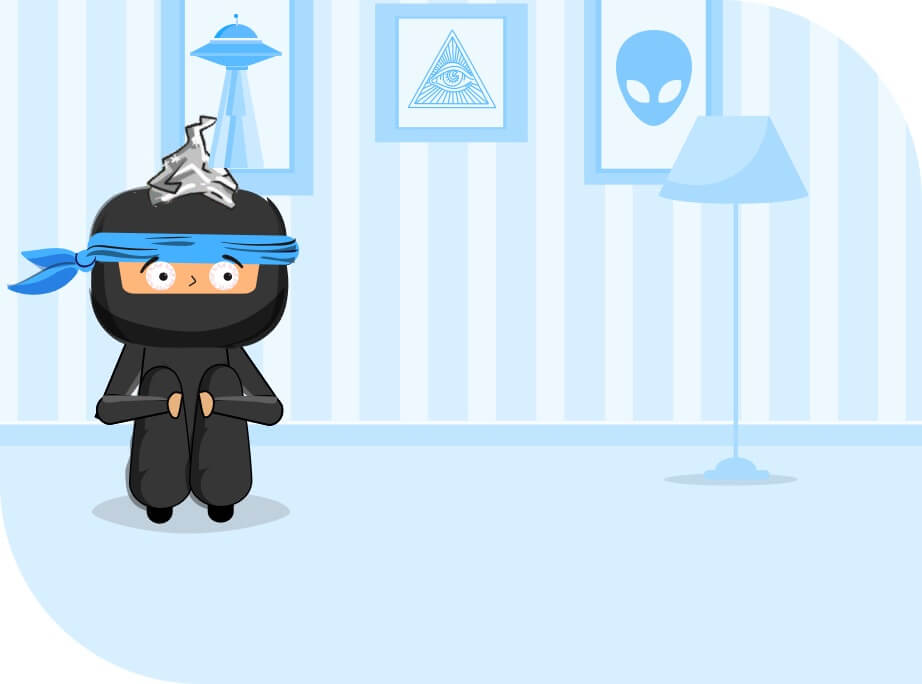 Paranoid
Is scared of getting their personal information stolen and being watched through the webcam.
Knows for certain that hackers and government agencies can see their online activity and wants to keep their online activity private.
Has a friend or family that has been a victim of credit card fraud.
Uses browser's incognito window but knows that their ISP (Internet Service Provider) can see all their online activity and doesn't like that.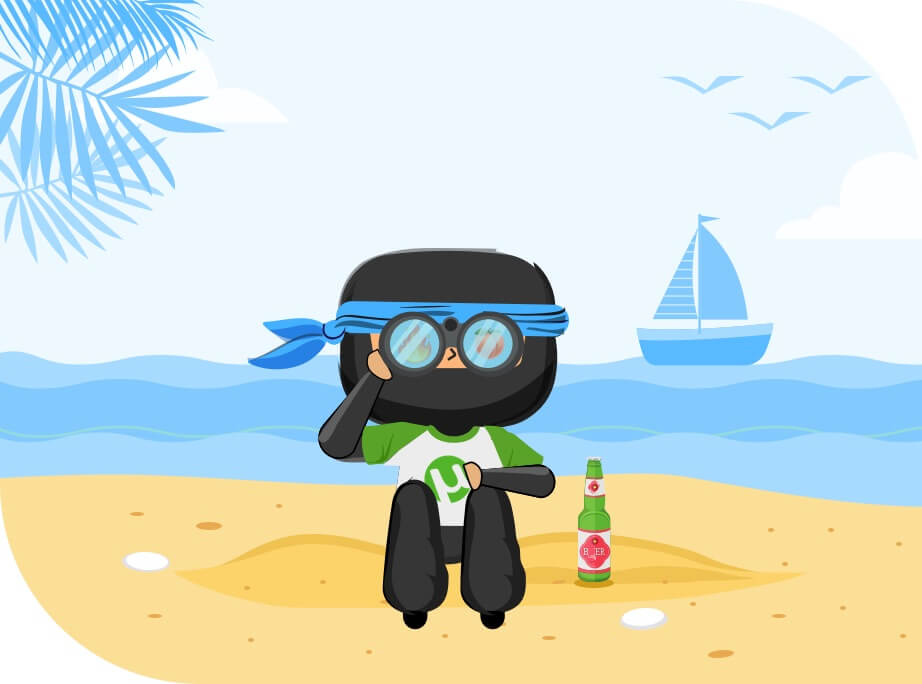 Shady
Doesn't want to share information with third parties or be tracked by advertising everywhere.
Wants to enjoy online privacy without worrying about government spies.
Wants to bypass internet censorship at their work, school, and the public library.
Access the dark web and wants to make sure their real IP is properly hidden.
Connect to VPNCity in 3-simple-steps
It's so simple, your grandma could do it!
1. Login to VPNCity app
Download the app to your device and login
2. Select a location
Click to connect in one of our 40+ cities
Tap the button to connect
You're connected and stealth online
Unlock worldwide entertainment
Unlike other VPN providers, we unlock geo-restricted content
* Connect to our optimized for streaming servers
Australia
AU
Japan
JP
Singapore
SG
Morocco
MA
France
FR
United Kingdom
UK
United States
US
Germany
DE
Norway
NO
Denmark
DK
Austria
AUS
Spain
ES
Italy
IT
Sweden
SE
Bulgaria
BG
Switzerland
CH
Netherlands
NL
Belgium
BE
Poland
PL
Hungary
HU
Czech Republic
CZ
Panama
PA
Peru
PE
Uruguay
UY
Be a ninja anywhere
on the planet
Unlock the internet from $0.10 a day
Even more reasons to choose VPNCity
Unlimited Streaming
We don't restrict upload or download speeds, so you won't experience any buffering issues whilst you're watching your favourite TV Shows online.
Available on all platforms
Whether you use a Windows PC, iOS tablet, Android phone or all of them, we got you covered. VPNCity is available for all platforms.
Protect 12 Devices
Streaming, gaming and surfing the web? You can connect multiple devices at the same time. Either you have a big family, friends visiting or a small business we cover it all.
Unlock worldwide content
Bypass censorship and unlock geo-located content. Watch your favourite series, access social networks, and much more.
No-Log Policy
What you do online is your business. We don't keep any of your online activity. No browser data, credit card information, no IP address. None, nada, niente.
Mobile Security
Whether you're on public Wi-Fi or mobile internet, VPNCity hides your IP and encrypts all your data to keep you anonymous and protected on your mobile.
Ready for the internet without limits?
Select a Plan
1 Month
$9.95
USD per month
Up to 6 devices.
$9.95 billed every 1 Month
1 Year
$4.16
USD per month
Up to 9 devices.
$119.40

$49.92 billed every 1 Year
2 Year
$1.66
USD per month
Up to 12 devices.
$238.80

$39.84 billed every 2 Year
Select a Payment Method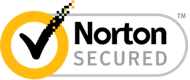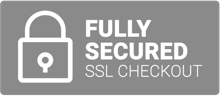 Place your Order
Secure checkout. 30-day money-back guarantee.
By submitting this form you agree to our Terms of Service.
30-day money-back guarantee
They talk about us