Where to NBA Playoffs
The NBA playoffs is the best-of-seven elimination tournament where 16 teams compete with one another in a series of knockout rounds. The winner from each conference will advance to the final round, the NBA Finals. If you do not have an International NBA League Pass, no problem! With VPNCity you can watch the games from anywhere in the world.

Also the access content and cityplay bit needs to be the same as in the previous one.
YouTube TV 7-day free trial.
ESPN
ESPN2
PlayStation Vue 7-day free trial.
NBA TV
Sling TV 7-day free trial.
Hulu 7-day free trial.
DirecTV 7-day free trial.
Fast and smooth streaming anywhere
Access content while travelling
Securely stream live sports events whenever you want no matter where you are. Connect with one of our many servers and feel like at home. With VPNCity you are aways winning!
CityPlay technology
CityPlay technology allows you to access your favourite streaming services without any extra steps PLUS unlimited bandwidth to avoid any buffering.
For all screen sizes
Share a big screen with your friends or a session for two on your PC, maybe some alone time on mobile? You can have it all. Connect 12 devices simultaneously with a single account!
Best VPN for Sports
We know where the action is. You just need to connect to VPNCity
How to Watch French Open live
It's so simple, your grandma could do it!
2. Install the app
Install VPNCity app on your pc, mobile or browser.
3. Choose a location to connect
Choose one an US location to connect and visit one of your favourite services below:
Register or login to your existing account in one of those streaming services above to watch "NBA Playoffs".
Click to Connect
Disconnected
Connected
You're currently not connected
You're connected and secure!
00:00:0
Your IP address:
86.238.139.117
95.123.45.255
Frequently Asked Questions
No. You need your own a streaming service account or visit a free one to watch sports events. VPNCity does not come with a streaming service account, and it is not a replacement for any streaming service. Rather, it allows you to access many streaming services that are geo-blocked.
With VPNCity, you can hide your real IP address, encrypt your online traffic, bypass censorship in certain countries that block access to sites like FoxSports, ESPN, NBA Play, EuroSports, BBC iPlayer, YouTube, Google, WhatsApp and much more. Protect up to 12 devices with a single account.
Unlock private and free internet
Even more reasons to choose VPNCity
Lighting fast speed streaming
We don't restrict upload or download speeds, so you won't experience any buffering issues whilst you're watching your favourite TV show on Netflix.
Connect up to 12 devices
Watch on your TV, laptop, mobile, tablet and more, all at the same time and on the same account.
Support 24/7
Our customer service agents are available to help you 24h, every day. Get in touch with us on the live chat
Available on all platforms
Whether you use a Windows PC, iOS tablet, Android phone or all of them, we got you covered. VPNCity is available for all platforms.
Simply click to connect
Technology doesn't need to be complicated. That's why we've made our Apps super-simple. Just click to connect!
View content from around the world
Access the content you love from around the globe, wherever you are in the world.
Ready for unlimited entertainment?
Select a Plan
1 Month
$9.95
USD per month
Up to 6 devices.
$9.95 billed every 1 Month
1 Year
$4.16
USD per month
Up to 9 devices.
$119.40

$49.92 billed every 1 Year
2 Year
$1.66
USD per month
Up to 12 devices.
$238.80

$39.84 billed every 2 Year
Select a Payment Method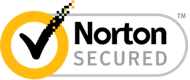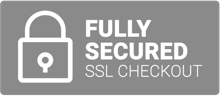 Place your Order
Secure checkout. 30-day money-back guarantee.
By submitting this form you agree to our Terms of Service.
30-day money-back guarantee
They talk about us